6 Concerts You Must See This Week is a roundup of some of the best shows in the city, and this week we're featuring our top 6 concerts for March 9-15. Check back with us every week for the hottest shows and the greatest venues!
---
1. DERRICK MAY / HAUTE TO DEATH + MORE
Thursday, March 10
Marble Bar (Image: Facebook Event)
"YOU KNOW THE DRILL: After you VOTE on March 10th, join us at Marble Bar to dance and watch the election results roll in.
This year we are honored and extremely stoked to be joined by the legendary Derrick May.
Supporting DJ's:
Haute to Death
Charles Trees
Father Dukes
Mike Medow
FREE with an I Voted sticker, $5 otherwise.
* also free if you voted by absentee & didn't get a sticker or if you wanted to vote but legally couldn't
Video projections by Dance Gilbert" – Facebook Event
---
2. DERMOT KENNEDY
Wednesday, March 11
The Fillmore (Image: Facebook Event)
"Equal parts rustic folk and soulful grit, Ireland's
Dermot Kennedy
 offers his own blend of passionate, introspective songwriting in a vein similar to fellow countryman and forebear 
Glen Hansard
. A native of County Dublin, 
Kennedy
began writing songs in his teens, eventually releasing the EP Dancing Under Red Skies in 2013. Honing his craft over the next few years, he found viral success with his single "After Rain," which racked up millions of streams in 2016." –
AllMusic.com Biography
Thursday, March 12
Fox Theatre (Image: Facebook Event)
"Little Big Town—consisting of members Karen Fairchild, Kimberly Schlapman, Phillip Sweet, and Jimi Westbrook–entered the music scene over 18 years ago with hits like "Boondocks," "Bring It On Home," "Good As Gone" and "Little White Church." Albums Tornado and Pain Killer delivered massive success with #1 singles "Pontoon," "Tornado," "Day Drinking," and the history-making, best-selling country single of 2015, "Girl Crush." Little Big Town recently received their third career Grammy Award for Best Country Duo/Group Performance for their multi-week #1, platinum-selling hit, "Better Man" off their chart-topping album The Breaker. Their latest album debuted #1 on the Billboard Country Albums chart and Top 5 on the Billboard 200 All Genre chart. In the past 7 years they have won over 20 awards, including GRAMMY, CMA, ACM, People's Choice awards, and also an Emmy." – Little Big Town Facebook Biography
---
4. BLUNTS & BONGS
Saturday, March 7
The Majestic (Image: Facebook Event)
---
5. ZAC BROWN BAND
Saturday, March 14
Little Caesars Arena (Image: Facebook Event)
"Zac Brown Band became stars in the late 2000s on the strength of the number one country hits "Chicken Fried" and "Toes," songs that seemed like throwbacks to the country-rock of the '70s. For a while, ZBB continued in that vein, scoring another breezy, beachy hit with "Knee Deep" and underscoring their '70s singer/songwriter heritage with the warm, burnished ballad "Colder Weather," but soon the group proved themselves to be a restless jam band, as eager to crank up the amps as they were to ride a supple groove. This sense of musical adventure led Zac Brown Band to cut both a 2014 EP with Foo Fighters rocker Dave Grohl and to dive deep into pop music on 2019's The Owl, yet these creative instincts also helped the group cultivate a loyal following who were happy to roll with these changes." – AllMusic.com Biography

---
6. FIT FOR A KING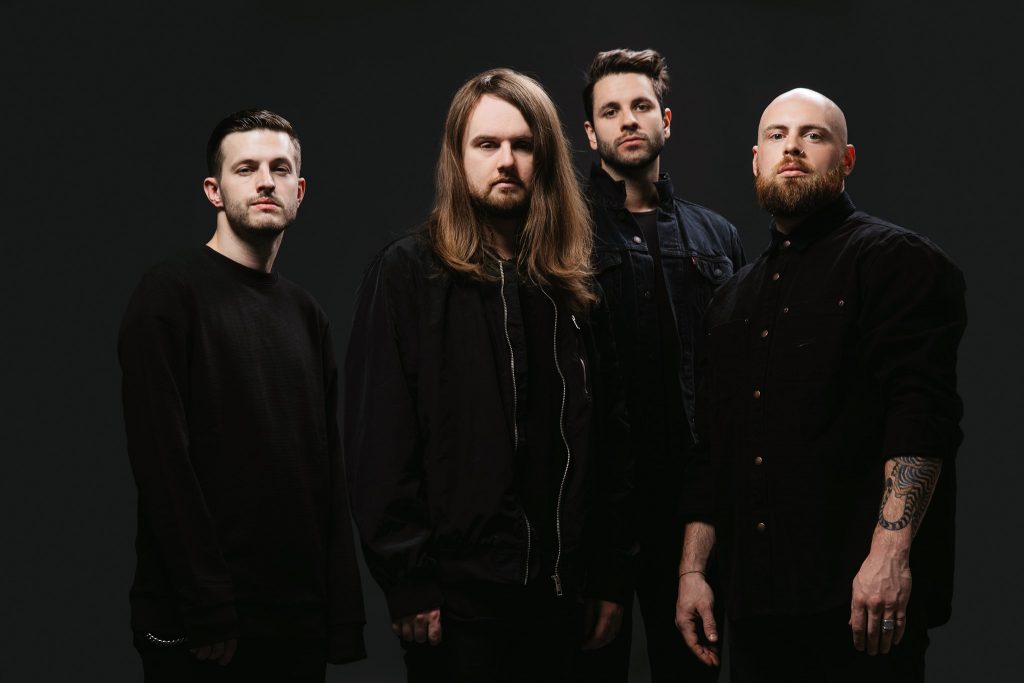 FIT FOR A KING CONCERTSSunday, March 15
Saint Andrew's Hall (Image from Facebook Event)
"FIT FOR A KING use the tools of heavy music and melodic hooks to honestly explore the dark side of the human experience, ultimately wrenching timeless hope from the jaws of anxiety, depression, and seemingly certain despair.
No matter the pristine picture of self-worth we project, in the unquenchable pursuit of recognition and affirmation, the gnawing anxiousness of guilt and brokenness chews away at our spirits, uncovering new pain and vulnerability. Dark Skies is FIT FOR A KING's evocative declaration of a hard won victory. "This album is far from happy. It's about personal struggles," explains singer Ryan Kirby. "It touches on many subjects relevant to all of our daily lives."" – Fit For A King Facebook Biography
---
Check back with us every week for the hottest concerts and the greatest venues! Have a show tip? Hit up Detroitsit on Social Media!