Inside Michigan Central, there are starting to be visible signs of progress. From the new pane glass windows, modeled after the original ones, being installed, to the painstaking work of the plaster moldings and carvings, master workers are reproducing elements of the Station and bringing it back to life. Ford Motor Company invited us in for a tour. More to come…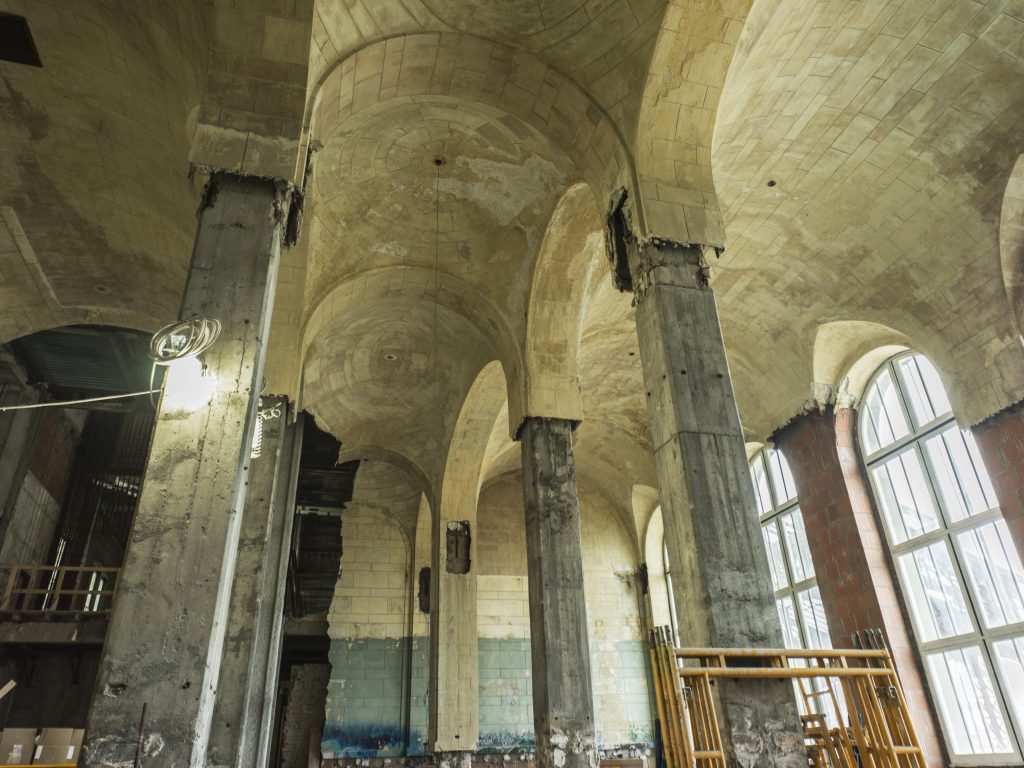 The main hall's monumental collonade.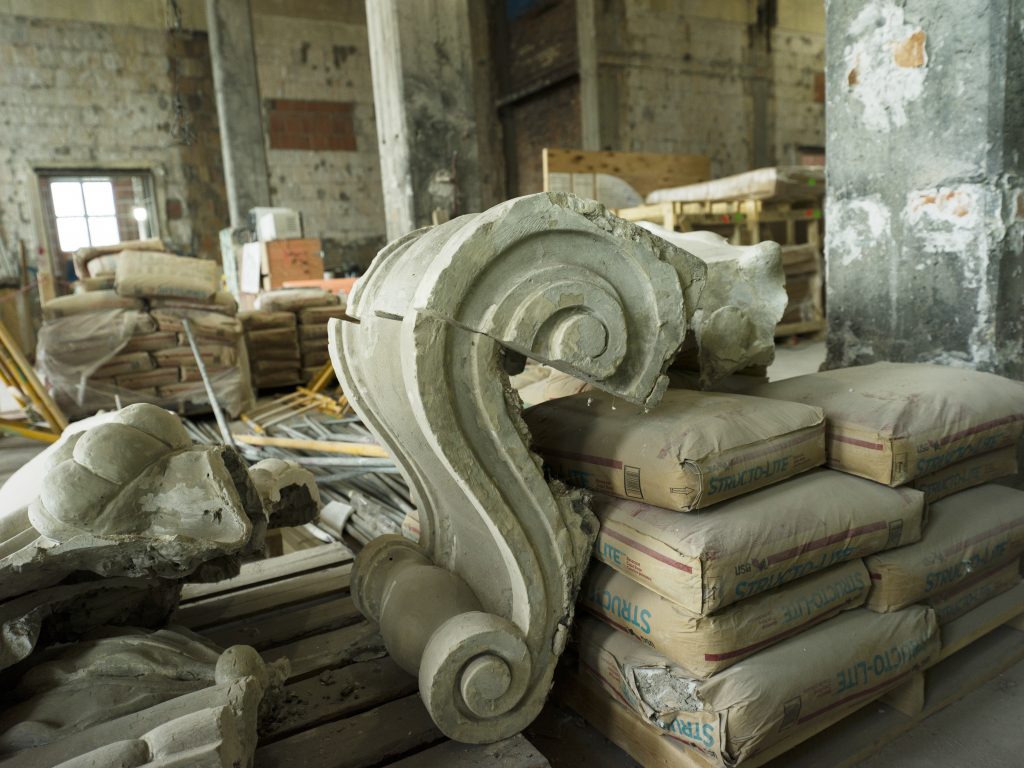 A decorative cornice being restored.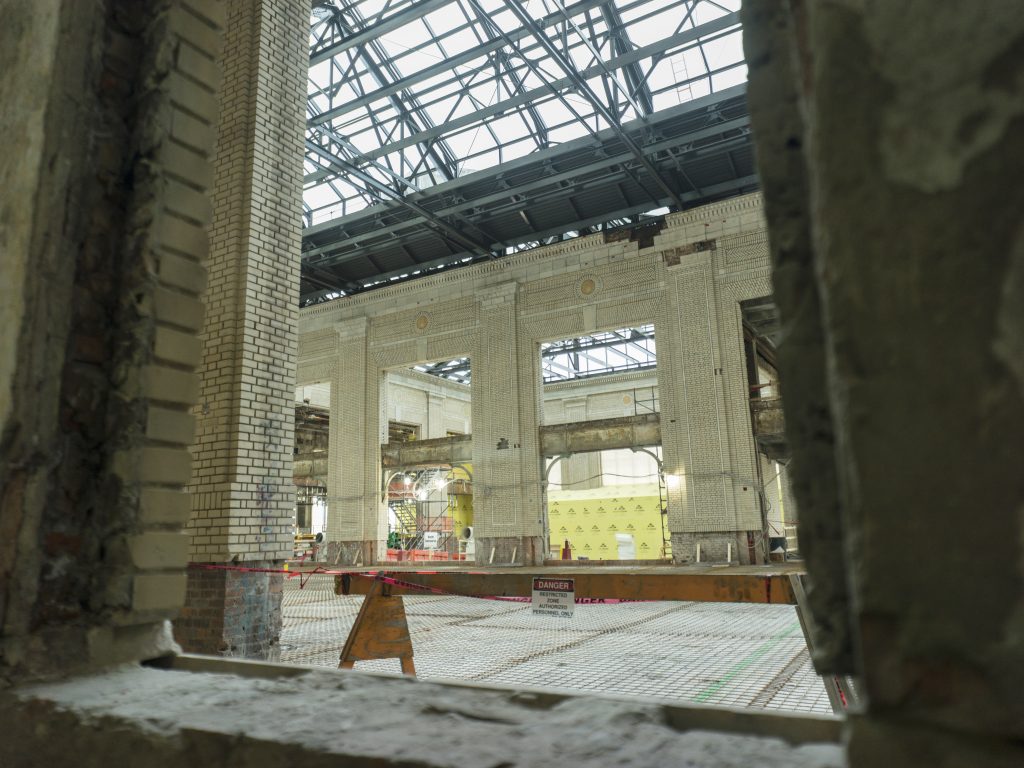 Great hall interior view.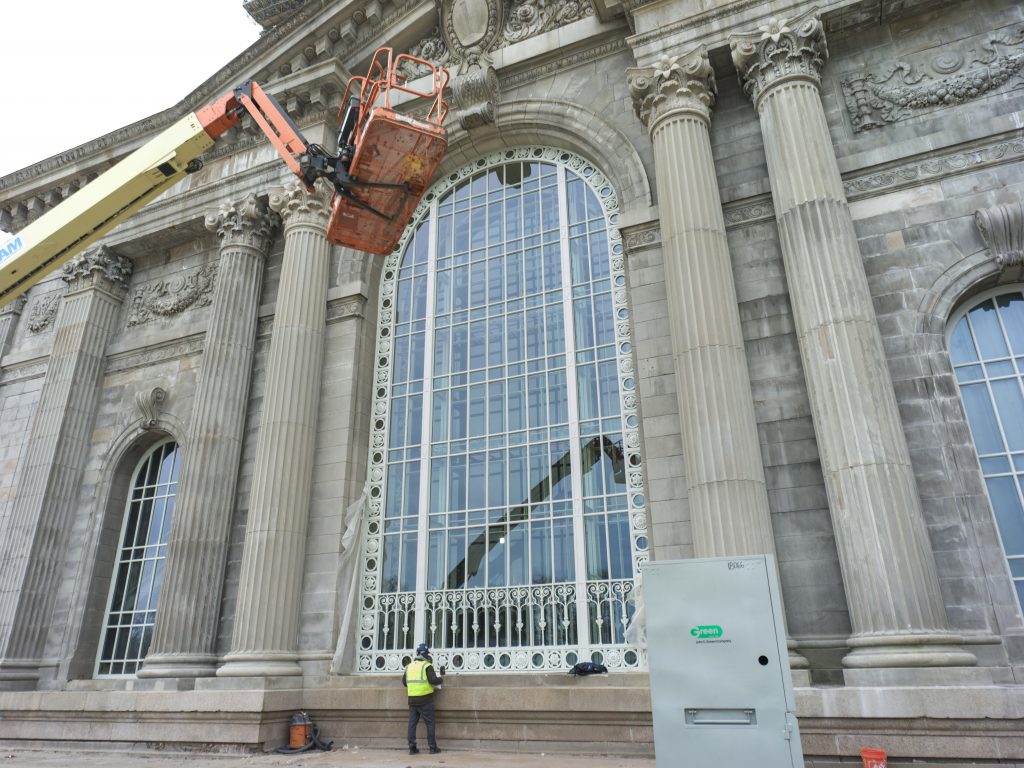 Window panes and frames being inserted.
ALL PHOTOS KATAI